The Optical Metaverse & Fashion Show
Day 1: B2B Networking & Livestream events
Day 2: 3D Fashion Show & Networking event
Day 3: 3D Convention Center & Collaboration event ​
the optical metaverse &
fashion show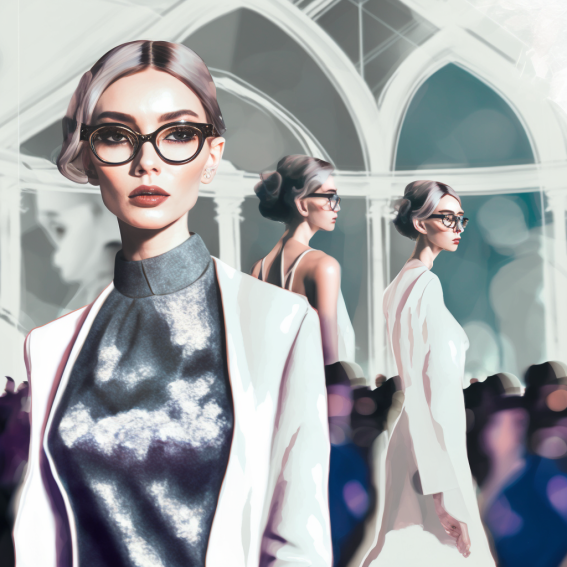 During this 3 day event you will be taken on a journey through new platforms and possibilities. If you can use Zoom, you can enjoy this event. 
How to prepare:
Build Your Avatar

Complete Your Attendee Registration

Build Your Schedule

Join & Enjoy A Completely New Experience Join us live on July 7th for a full day of livestreams or watch later on demand. Instantly meet with key opinion leaders from around the world. Our featured guests, speakers and exhibitors all have a private meeting area where you can get your questions asked. Our 3D Exhibits are also equipped with meeting portals so you can meet with our exhibitors in a private or group session. We have chat throughout our event in the live feed, in the live sessions as well as in each booth. Fun & Interactive! Meet avatar to avatar in our room chat or table chat format- NEW
What our
an immersive VIRTUAL EVENt with results
says?
Our award-winning team has produced dozens of events. Our past participants have rave reviews on the format and their network and pipelines have grown substantially as a result of our events!
Testimonial from Josh : attendee
At the end of the summer last year, I received an opportunity to leave my corporate retail optical position, to run a re-branding of a practice purchase and dive head first into the world of independent ECP with nothing but corporate experience in my past.  I'd been in optical for nearly 16 years, but was coming into this feeling nervous, excited, optimistic, and a bit scared as I was venturing into the unknown.  I reached out and asked a few questions on Opticians on Facebook, and received a couple of referrals to Charlene as a great person to speak with about making our practice a successful venture. 
Charlene and I have shared a lot of conversations over the last 6 months and we see a lot of the same things in the industry, but one of the things she introduced me to that I enjoyed the most, was My Vision Show Re-Wind. A virtual trade show that she had put together in the spring, before I made the move to private practice, she was doing a rerun of the show's presentations along with virtual meet and greets with some of the presenters from the original show. During this show I watched recorded presentations from some pretty amazing frame designers and manufacturers, found a really cool eyeglass case, and saw some of the latest in instore DST processing.  I was also able to meet and speak with many of the presenters in the virtual meetings. Getting to speak directly with these amazing independent producers was a revelation, getting to ask them questions about their direction, goals, and origins of the ideas.  It was a great experience and I look forward to  My Vision Show this spring.  It was incredibly easy to be able to hop in and out of the chats and able to be accessed during downtime of the day or relaxing with a cup of coffee on Saturday morning.  Do yourself a favor and invest a couple of hours into this, you'll enjoy it.